(picture from freepik.com)
Mini reviews will be a new feature on my blog. It won't have a set day for publication and will probably be a fairly rare post. I have a stack of books that I have read and haven't gotten around to writing a review for. Some of the books are books that I read quite a while ago and have forgotten the details of, so I will be writing mini reviews of those books with some notes I have taken while reading, as well as a star rating.
TITLE:
Rutabaga The Adventure Chef
AUTHOR: Eric Colossal
PUBLISHER: Harry N. Abrams
PUBLICATION DATE: 3/3/2015
PAGES: 128
FORMAT: eARC
SOURCE: Netgalley
MY RATING:
MY THOUGHTS: I chuckled out loud a few times while reading this. It was a pretty weird story. The ending was abrupt, I didn't know it ended until I tried to turn the page and there were no more pages.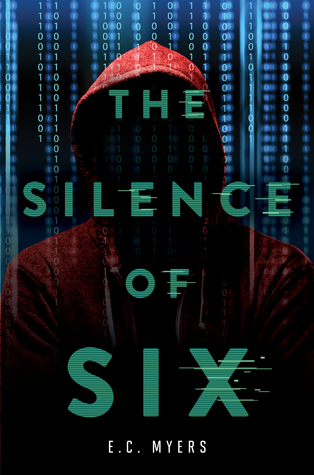 TITLE:
The Silence of Six
AUTHOR: E.C. Myers
PUBLISHER: Adaptive Books
PUBLICATION DATE: 11/5/2014
FORMAT: eARC
PAGES: 274
SOURCE: Netgalley
MY RATING:
MY THOUGHTS: I was definitely pulled in by the story. There's a lot of talk about hacking, but I didn't find it confusing at all and it was actually really easy to follow. I wanted to know what was going on throughout the book and why Evan did what he did. I found myself pretty invested in the story line and was trying to pay attention to see what everything was building up to. I think the ending was a good one. It tied things up, but didn't have a complete finale so a sequel could be made, but isn't necessary.
TITLE:
Every You, Every Me
AUTHOR: David Levithan
PUBLISHER: Ember
PUBLICATION DATE: 9/11/2012
FORMAT: Paperback
PAGES: 243
SOURCE: Bought
MY RATING:
MY THOUGHTS: I wish the photographs in this book were bigger or in color so I could actually see them. I was very confused while reading this book and had no idea what was going on. This was a really weird book and I'm not sure how I feel about it.
TITLE:
Bad Taste In Boys
AUTHOR:
Carrie Harris
PUBLISHER:
Delacorte Press
PUBLICATION DATE:
7/12/2011
FORMAT:
Hardcover
PAGES:
201
SOURCE:
Bought
MY RATING:
MY THOUGHTS:
I picked this book up because I wanted a quick, easy read and the back of the book implied that it was going to be funny. Going in, all I knew was that it was about zombies. In my opinion, this book wasn't funny at all. The story and the "cure" were extremely far fetched to me. I was glad that this was so short, or I probably wouldn't have finished it.
TITLE:
Lost For Words
AUTHOR:
Alice Kuipers
PUBLISHER:
Harper Teen
PUBLICATION DATE:
5/11/2015
FORMAT:
Hardcover
PAGES:
210
SOURCE:
Bought
MY RATING:
MY THOUGHTS:
This book sounded like it was going to be really emotional. It was a really quick read; the writing was very juvenile with a lot of short sentences. The main character seemed to me like a typical girl and I felt she handled the tragedies in her life pretty much the same way I would expect anyone to. The ending was just as it should have been.