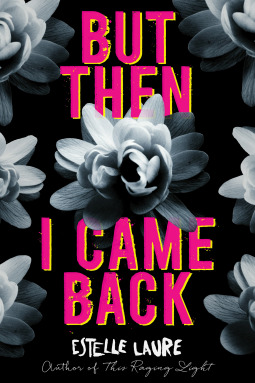 TITLE:
But Then I Came Back
AUTHOR:
Estelle Laure
PUBLISHER:
Houghton Mifflin Harcourt Books For Young Readers
PUBLICATION DATE:
4/4/2017
FORMAT:
ARC
PAGES:
320
SOURCE:
Amazon Vine/Publisher
MY RATING:
🦄🦄🦄
SUMMARY (FROM BACK COVER):
From the author of
This Raging Light
comes the story of Eden Jones, a seventeen-year-old girl who feels lost after surviving a near-fatal accident. Unable to connect with her family and friends, Eden forms an unlikely relationship with Joe, a boy who comes to the hospital to visit Jasmine, a friend who may soon be gone forever. Eden is the only person who can get through to Jasmine, but is Eden brave enough to face a world that's bigger and more magical than she ever would have allowed?
OVERALL IMPRESSION:
This book was way more contemporary than I was expecting. I thought it was going to have more supernatural elements. The premise of this book actually reminded me a lot of the Freeform TV show
Beyond
, but they are nothing alike at all. I think I would have enjoyed this book more if it had been marketed as a contemporary love story than as a story revolving around bringing a girl back from a coma, as we rarely saw anything from that aspect of the story.
CHARACTERS:
I'm not entirely sure how I feel about the characters. They all seemed great and it seemed like they had wonderful relationships with each other, but I feel like I didn't get to observe it enough.

COVER:
The cover is very pretty and is what initially drew me into finding out more about this book.
**I received an ARC of this book from Amazon Vine for my honest review. All opinions are my own and have not been influenced in any way.